2016 My LASIK Valentine Contest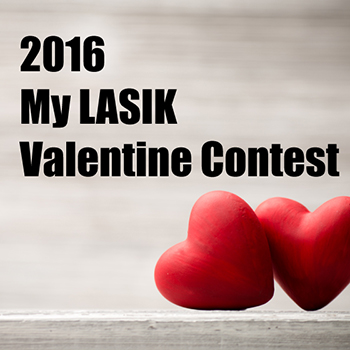 Valentine's Day is not just for love-struck couples, but it's a great time to show all the loved ones in your life how important and meaningful they are to you. Whether it be your family member, partner, friend or neighbor, now's the time to share with us why you feel your loved one deserves to win FREE LASIK.
We are gearing up to kick off our 2016 My LASIK Valentine Contest and plan to start taking nominations beginning in January. Our Facebook community will have the opportunity to vote on their favorite submission in February, ultimately deciding who will win the FREE LASIK certificate.
Stay tuned to our Facebook Page for more detailed information about this incredible contest!