2017 Strides 4 Sight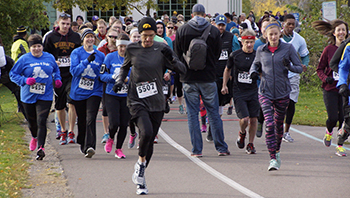 Planning for the 2017 Strides 4 Sight 5k Walk/Run and Kids Fun Run is underway! We are thrilled to be hosting this charity event for the fourth year at the beautiful Como Lake in St. Paul. The race will take place on Sunday, October 8th, so mark your calendars and join us as we raise money for our neighbors in need.
Strides 4 Sight funds The Vision Project, which provides patients who are down on their financial luck with sight saving and sight preserving eye procedures. This program was started in 2002 (formerly Mission Cataract and Operation Eyesight) and we're proud to have performed hundreds of procedures through this charity outreach program since.
Register for the race today and feel good knowing you're helping people in need receive the eye care they deserve.
For more information about the race, visit the Strides 4 Sight website or follow the Strides 4 Sight Facebook page.