DISCOUNT: KAMRA Corneal Inlay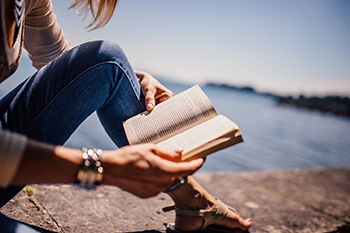 Dr. Omar Awad and Dr. Mark Hansen are both currently evaluating patients for their KAMRA Corneal Inlay qualification cases.
The KAMRA inlay treatment is a procedure that restores near vision and frees patients from the frustration of reading glasses. It is ideal for active people looking to no longer depend on reading glasses or contact lenses for their everyday activities.
***Qualification Case Discount – Special Promotion Available for a Limited Time Only***
Any patients scheduled for the KAMRA Inlay with Dr. Awad or Dr. Hansen between now and the end of 2017 are eligible for a limited time, special pricing offer. Patients do need a refractive evaluation in order to determine candidacy. If you're interested in exploring this procedure, please contact our Refractive & Referral Specialist, Sue Veys, to schedule a consultation. Sue can be reached at 952-567-6020.
Who is an Ideal Candidate?
The KAMRA inlay is ideal for people who want to reduce their dependency on reading glasses. The device is indicated for people 45 to 60 years old, who have normal distance vision but require reading glasses between +1.0 and +2.5 diopters of power. The device is not intended for patients who have had cataract surgery or patients with severe dry eye; an active eye infection or inflammation; corneal abnormalities related to thinning and irregular shape of the surface of their eyes; insufficient corneal thickness to withstand the procedure; a recent or recurring herpes eye infection or problems resulting from past infection; uncontrolled glaucoma; uncontrolled diabetes; or active autoimmune or connective tissue disease.

Patient Testimonials
Check out two KAMRA patient video testimonials here.
For more information, visit our KAMRA webpage or call Sue, our Refractive & Referral Specialist, at 952-567-6020.