MN Eye @ ASCRS
Minnesota Eye Consultants physicians and staff traveled to Los Angeles this week to attend the American Society of Cataract and Refractive Surgery (ASCRS) annual meeting. Our physicians lectured on a wide range of topics, demonstrating their ongoing committment to teaching and research.
This year, we were proud to have our very own Jody He, Clinical Records Assistant, take home the award for 'Best Paper of Session' for her presentation "Efficacy of Micropulse Cyclophotocoagulation in Lowering Intraocular Pressure in Patients with Glaucoma".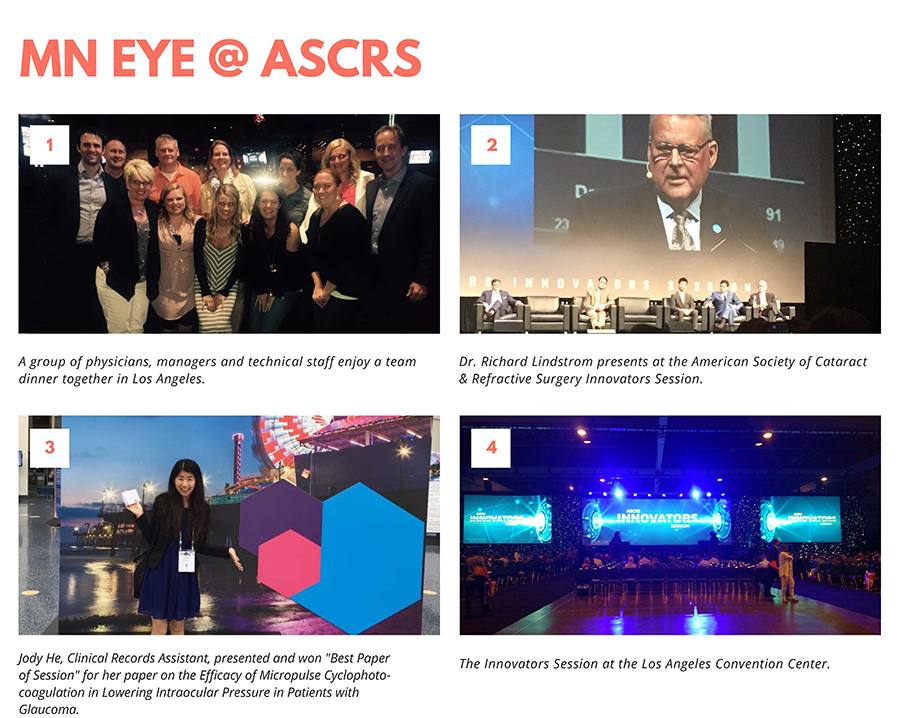 You can learn more about Jody's presentation here, which was co-authored by Dr. Thomas Samuelson, Dr. Elizabeth Davis, and Dr. Mark Hansen. Congratulations Jody!