LASIK FAQ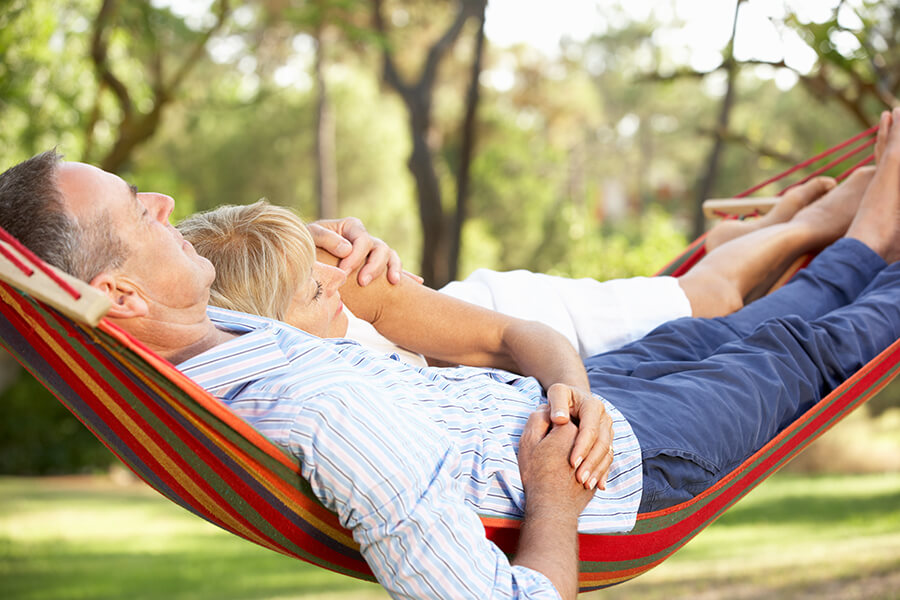 We are the Minneapolis and greater Minnesota areas premier LASIK eye surgery services. Understanding the laser eye surgery procedure and the process is important, and we commend you for doing your research and asking all the right questions!
Below you'll find some of our commonly asked questions in regards to laser and refractive surgery, but please don't hesitate to reach out if you don't find the information you're seeking. Our Refractive Coordinators would be happy to talk you through everything and answer your questions! You can reach our LASIK experts at (952) 888-5800.
How do I know if I'm a Candidate?
Generally, LASIK is used for patients who are nearsighted, farsighted, and/or have astigmatism. You must have a stable vision prescription that is not rapidly changing as well as good overall eye health.
It's important that you don't have any ocular health problems present, such as cataracts (which is common in your 60s) or untreated glaucoma. Women who are pregnant should typically wait three months following delivery and the completion of nursing before undergoing the procedure.
During your consultation, testing is performed to determine the thickness of your cornea. If your cornea is too thin, the surgeon may suggest an alternative such as PRK surgery. LASIK eye surgery is only one of the many vision correction procedure options available at Minnesota Eye Consultants.
Your surgeon will be able to determine what procedure makes sense for you, and if it is not the preferred surgery, he/she will work with you to find an option that best fits your needs and lifestyle.
What should I look for in a Surgeon?
The success of refractive surgery depends largely on the skills and experience of the surgeon. A qualified surgeon should meet the following basic criteria: board-certification by the American Board of Ophthalmology, advanced training in cornea and refractive surgery, experience with a prominent ophthalmology practice, experience performing refractive procedures, and the ability to help patients understand potential outcomes and complications.
While the proliferation of ad campaigns may tempt price-conscious consumers, remember this: laser eye surgery is a lifetime investment. Taking the time to research the credentials and experience of the surgeon is important in achieving the best results.
Do I need to do anything to prepare for the initial consultation?
Because contacts temporarily alter your corneal shape, you'll have to remove them two weeks (for soft contacts) prior to your consultation or surgery. For Hard Contacts or Toric lenses, you must have them out for three weeks prior. This is to ensure the most accurate testing and surgical results. Also, be sure to inform your doctor of any medications you may be taking as they may cause changes or fluctuation in your vision.
Please be aware that your eyes will likely be dilated at your appointment. We do have reversal drops, which can help your vision return to normal in about half the time. For more detailed information on your evaluation, visit our "Evaluation & Surgery" page.
What are my next steps if I am a candidate?
Congratulations on being a candidate for surgery! After your consultation, you will be able to meet with a Surgery Coordinator to schedule your procedure. They will discuss with you everything you need to know in order to prepare for your surgical appointment – most notably: contact lenses must be out for 2-3 weeks, you will need to pick up your eye drop prescription at the pharmacy before your surgery day, and you will also need to have a driver with you on the day of your procedure. For more detailed information on your surgery, visit our "Evaluation & Surgery" page.
What is involved in the surgery? How long does it take?
The procedure takes 5-7 minutes per eye and is performed under topical anesthesia. The IntraLase all-laser method includes using a femtosecond laser to create a corneal flap. Once the flap is lifted by your surgeon, a secondary laser (the VISX Excimer Laser) uses a cold light beam to sculpt the cornea's surface to the desired shape, correcting nearsightedness, farsightedness and/or astigmatism.
The flap is laid back into position by your doctor and kept in place by natural suction – no sutures needed. Eye drops are used and plastic shields are placed over the eyes to protect them until the following day. Results are almost immediate, with minimum discomfort during the first 24-hour period.
Does it hurt?
The cornea is easily numbed with eye drops during the procedure. Most patients say they have little to no discomfort both during and after surgery.
What about recovery?
Recovery is fast. The first couple of hours after surgery, your eye may feel somewhat irritated, with a burning sensation and some tearing. Vision is typically blurry during this time. We recommend you go home and nap for a couple of hours following surgery in order to rest your eyes. After several hours, the irritation goes away and the vision begins to clear. The day after surgery, most irritating sensations are completely gone and vision is remarkably clear.
I hate to have anything in my eye. What if I am really nervous?
A mild sedative is available prior to surgery to help you relax during the procedure as well as to encourage sleep afterward. The surgeons and operating room technicians will walk you through each step during the procedure, which puts many patients at ease.
Are both eyes done at the same time?
Some patients may prefer to have each eye done on different days, but in most cases, both eyes are done on the same day. This avoids the period of imbalance that occurs if one eye still needs correction while the other one doesn't.
What if I move my eye or blink during the procedure?
You will be lying back in a comfortable chair, staring up into a fixation light. During the procedure, a speculum, or lid separator, is used to hold your eyelid open and to prevent blinking. The surgeon has complete control of the laser at all times and, if the need should arise, can stop the procedure until you can focus again on the fixation light.
Will I need glasses after the surgery?
We can't promise that you won't need reading glasses in the future after LASIK, but most of our patients are able to live life without glasses or contacts after surgery. It is important to keep in mind that as you age, the natural lens of your eye may become less flexible, making it difficult to see things close-up. This is called presbyopia and can occur whether or not you have LASIK.
How long will I need to take off work?
Most patients return to work within two days; some even go back the day after surgery.
Will this interfere with my lifestyle?
Active sports should be postponed for two weeks or until the eye is fully healed, unless protective eyewear is approved by the surgeon. Swimming, hot tubs and saunas should be avoided as well. After a full recovery, normal activity can resume, and the ability to play sports without glasses makes them more enjoyable for many patients.
How long will the correction last?
LASIK often times is only needed once for vision correction. However, some patients may need an enhancement procedure later on as their eyes may naturally change throughout their lifetime.
Is it true that it takes six months to improve vision after surgery?
Fluctuation can occur, but visual improvement is almost immediate following the procedure. Most patients feel that major fluctuations have stopped after two weeks. At the same time, it may take additional time for all of the swelling in the eye to resolve and fluctuations to cease. Some patients do have healing that, in a minor sense, may continue to improve over six to nine months.
What is the success rate?
Success depends on several factors, the most important being the degree of nearsightedness, farsightedness or astigmatism. Depending on the prescription, the surgeon can help determine the likelihood of reaching 20/40 or greater vision.
Approximately 95 percent of eyes treated reach 20/40 or better vision with one procedure, which is the requirement for driving legally without correction. If a patient does not achieve his or her goal with one procedure, additional correction often improves their vision to a satisfactory level.
What if I need to undergo an additional vision correction procedure following surgery?
In keeping with our commitment to high-quality patient care, patients who undergo LASIK or another refractive procedure at Minnesota Eye Consultants are automatically enrolled in our Extended Care Program. Minnesota Eye Consultants uses highly advanced laser and diagnostic equipment and our surgeons have extensive experience with refractive surgery, so only a small percentage of patients will have the need for additional treatment after the initial procedure.
However, over time, we understand that some patient's eyes may change or there may be access to new technology that is not available at the time of treatment. Because of this, we will provide a pricing discount if you choose to return to us for future laser vision treatments. To learn more about our Extended Care Program, please call our Refractive Coordinator, Sue, at 952-567-6020.
I am farsighted. Can this correct my vision?
In the low and moderate ranges, LASIK can treat farsightedness. For high levels of farsightedness, laser eye surgery does not work as well and other refractive procedures may provide a better level of correction.
What about astigmatism?
Astigmatism occurs when the eye is oval rather than round. The laser can treat most levels of astigmatism by removing tissue in one area of the eye ultimately reshaping the cornea.
I have dry eyes. Can this help?
Many patients who desire laser eye surgery have dry eyes. They have become intolerant of their contact lenses because the dryness makes them uncomfortable. The procedure occasionally worsens dry eyes, but typically, this is temporary and usually treated with frequent artificial tear lubrication. In special cases of severely dry eyes, special punctal plugs that are placed in the lower eyelid tear ducts can be inserted with a significant improvement in dryness. These are easily removed in the office once the dryness resolves, or they can be left in place permanently.
I need reading glasses. Can surgery correct my vision?
The need for reading glasses as we get older results from presbyopia, a condition that causes blurry near vision. LASIK cannot correct presbyopia at this time, however, we do have other refractive procedures at Minnesota Eye Consultants that are designed to treat this condition. One common procedure is monovision where one eye is corrected for distance and the other eye for near. Because vision is a function of the brain, some individuals aren't able to tolerate having their vision set at different distances. Monovision is only recommended for those who have already tried it with contact lenses and liked the results. Talk to your doctor to see if this may be an option for you.
Is the initial consultation free?
Minnesota Eye Consultants offers FREE Screening to new patients who have not had previous eye surgery and are not considered a "complicated case". After learning more about your eyes and health history, our Refractive Coordinator will be able to determine if you qualify for the free screening. For example, you may not qualify if you are over the age of 60, are diabetic or have a high level of correction.
What is the cost?
The cost can vary depending on whether you have LASIK or a laser vision correction alternative. However, when considering the investment of any laser vision correction, it is important to also consider your ongoing investment for contacts and glasses to get a better idea of the cost-comparison over your lifetime.
Whether you are paying cash, using a Flexible Spending Account, or taking advantage of the financing options we offer through CareCredit or Alphaeon, it can be quite affordable. Our surgery schedulers will be happy to answer any questions about how to make your dream of better vision a reality.
What are my options when considering payment plans?
Minnesota Eye Consultants offers a variety of payment plans to make the cost of vision care easy and manageable. We work with two companies: Alphaeon and CareCredit. With both credit cards, you will find a wide array of monthly payment options. Utilizing a payment plan helps you improve your vision today with flexible, affordable payments over time. Payment plans are subject to credit approval.
By eliminating the need for glasses and contacts, how much could I save over time?
Minnesota Eye Consultants understands that surgery is a big decision. Our savings calculator can determine how much you will save on glasses and contact lenses by choosing LASIK. The savings are based on the one-time cost versus a lifetime of expenses for eyeglasses and contact lenses.
Calculate My Lifetime Savings!

Will insurance cover surgery?
Most insurance companies do not cover the surgery. At Minnesota Eye Consultants, the only insurance company that offers a discount is VSP vision insurance. Active VSP members will receive a 15% discount off the procedure. In addition, some special employee programs might cover a certain percentage of the procedure cost, but you should check with your insurance representatives to determine benefits and coverage.
To our Minneapolis and greater Minnesota patients, if you wish to speak with our Refractive Coordinator, or to set up a consultation, give us a call at 1-800-Eye-To-Eye.