Pay Your Bill Online
We are happy to offer a quick, hassle-free and secure process for paying your bill online. To ensure your information stays private and protected, you'll simply be prompted to create a username and password prior to submitting payment.
For any questions regarding your bill, or if you have questions about paying your bill online, please call our Business Office at 952-567-6063.
Accepted Insurance Plans
Minnesota Eye Consultants is contracted or works with many of the major insurance carriers in our region. Below is a general list of payers we work with, though not all-inclusive. If you have additional questions or do not see your insurance company listed here, please contact our Business Office at 952-567-6063.
Aetna
America's PPO
Blue Cross Blue Shield
Cigna
HealthPartners
Humana
Medica
Medicare
Medical Assistance – Minnesota
Medical Assistance – Other states, please contact our Business Office
Preferred One
Select Care
Tricare
Ucare
UnitedHealthcare
VA
Please note: Your policy may have additional policy requirements, such as authorizations, referrals or coverage restrictions that may impact the final reimbursement of your claim. Please verify your coverage by calling the number on the back of your insurance card, or refer to your plan summary documents for additional details on your policy.
Vision Plans
Minnesota Eye Consultants does not participate with any vision carve-out plans. Some employers and insurance plans offer a separate vision benefit plan specifically for routine or well vision exams and eyewear. They are often called "carve-out" vision plans. These plans are administered through a separate company than your medical coverage. Some examples of carve out vision plans include, but are not limited to:
VSP (Vision Service Plan)
EyeMed
Cigna Vision
Davis Vision
Spectera
UHC Vision
If you have this type of vision plan, you will be responsible for payment in full for your services. Please review your benefits carefully.
Routine Eye Exams vs. Medical Exam Coverage
Regular eye examinations are important to your overall eye health and vital in maintaining vision for your lifetime. In order to understand how the billing of your visit will be handled, it's important that you be aware of your insurance benefits and how they apply to your appointment. Ultimately, it is your responsibility to know what your insurance policy will or will not cover. Be sure to check your policy to determine benefit coverage prior to your appointment.
For insurance purposes, eye examinations are divided into two categories and benefit coverage for each type of exam varies by the insurance policy. You will be asked to verify the reason for your examination. This reason for your visit and your description of current eye conditions will help us to determine whether your clinical visit is defined as a "Routine/Well Vision Exam" or a "Medical Exam" and how your visit is coded and billed to your insurance.
Coverage for Refractions
You will likely have a Refraction done during your eye exam, regardless of whether your visit is considered a Routine Eye Exam or a Medical Exam. A refraction is a diagnostic test used to determine any optical defect present in the eye. Refraction is necessary:
To prescribe the best corrective lenses for eyewear. (Please note that for some medical conditions, the refraction is needed even when eyeglasses are not prescribed.)
To determine the progression or diagnosis of certain ocular diseases.
To ascertain the basis for your visual complaints.
Unfortunately, the majority of insurance companies do not cover the refraction. Some insurance plans consider this to be non-covered, regardless of the diagnosis or reason for performing the test. Minnesota Eye Consultants will submit this charge to your insurance on your behalf for the determination of benefit coverage. If we know there is no coverage, you may take advantage of a 20% prompt payment discount and pay for the refraction on the day of service.
Financing Options
Minnesota Eye Consultants offers a variety of financing programs and payment plans to make the cost of vision care easy and manageable. CareCredit and Alphaeon Credit offer flexible payment plans, regardless of what eye care needs you're looking to finance. Many patients take advantage of these programs for elective treatments, such as LASIK and Botox, but they are often used for medical procedures and out of pocket insurance expenses as well. Whatever your financing need may be, we're confident CareCredit and Alphaeon Credit can help make your eye care goals more affordable.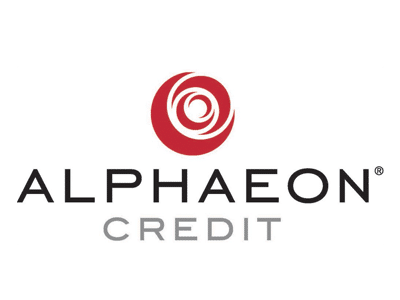 ALPHAEON Credit
With the ALPHAEON CREDIT card, you will find a wide array of monthly payment options to help you reach your individual wellness, beauty, and performance goals. Receive the care your physician recommends, with flexible payment options that fit your lifestyle.
With the ALPHAEON CREDIT Card account, you receive special financing plans that are not always readily available with traditional credit cards. In addition, you have the option of using your card again for yourself or family members with no need to reapply and no annual fee.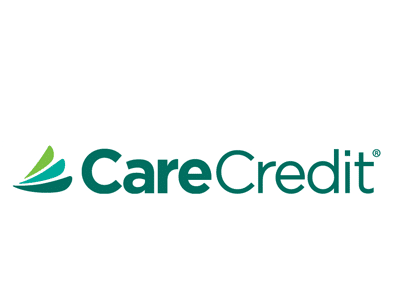 CareCredit
We're pleased to accept the CareCredit credit card, North America's leading patient healthcare financing program. CareCredit lets you begin your procedure immediately — then pay for it over time with monthly payments that fit easily into your monthly budget.
CareCredit is the credit card exclusively designed for healthcare services. It offers special financing on purchases of $200 or more (subject to credit approval) for healthcare procedures not commonly covered by insurance, including LASIK and Premium-IOLs.