OD Residency

We are a consultative surgical ophthalmology practice offering one-year optometric residencies with an emphasis in Anterior Segment Ocular Disease and Glaucoma. The Minnesota Eye Consultants Optometry Residency was established in 1994 and has trained 25 residents to date.
About the OD Residency Program:
The goal of this residency is to help a new optometrist gain vast knowledge and experience in ocular disease with a special focus on anterior segment disease and perioperative care as well as urgent eye care. The resident will become a well-rounded optometrist with terrific marketability, especially in OD/MD and private practice settings.
Our program is 53-54 weeks, with a one-two week overlap with an outgoing resident at the start of the year. We will have two optometry residents this year that will have separate schedules, but are able to work synergistically together. Expected weekly hours of attendance will be about 42 on average.
A day in the Life of an OD Resident:
40-45% of clinic time is spent in mentored clinics working alongside our distinguished cornea and glaucoma surgeons, our optometry team (dry eye and specialty contact lenses), and occasionally with our oculoplastics specialists. Residents will work with patients on their own within these clinics alongside a mentor (not a "shadowing" clinic).
At the beginning of the year, residents will also shadow in the operating room 1-2 half days with each surgeon.

40-45% of clinic time is spent in an autonomous clinic. Residents are the doctors seeing their own patients. They do not have to report directly to an attending after each patient, however, another provider will be working in the same clinic should questions or issues arise. These clinic visits will include urgent, postoperative, glaucoma, cornea, broad-spectrum ocular disease, and comprehensive care.

There is an optional opportunity for some specialty contact lens fitting within the resident's clinic.

15% of the weekly experience is devoted to "research time". This is spent on a research project(s) assigned by our research chair, Dr. Sherman Reeves. This time can also be spent on preparing presentations, papers, and completing charting.

On-call: 30% of primary on-call coverage for the year (every third week). This means the resident is the primary contact person during non-business hours (weekday evenings and weekends) while they are on-call. Call shifts span from either Monday-Thursday or Friday-Sunday. There is always a "back-up" call contact which is either our cornea or glaucoma ophthalmology fellow. On weeks the resident is scheduled for on-call, he/she will also be scheduled to see 1 Day Post Op exams on Saturday mornings. Our team will try to be as flexible as possible with the call schedule.

Residents will spend time at 4 different clinic locations: Blaine, Minnetonka, Bloomington, and Woodbury.
12-Month Commitment, July – July
Compensation with Malpractice Insurance
Stipend to attend meeting registration and licensing fees
Work alongside our renowned clinical researchers *OD Residents have the opportunity to complete their own research project and have opportunities for publication if desired.
15 days PTO
Present at 1-2 Illinois College of Optometry Resident Grand Rounds dates
Attend and present (poster or case presentation) at annual AAO meeting
Quarterly Minnesota Eye Consultants Journal Clubs
Quarterly Twin Cities OD Residents Journal Clubs
All applications are through the online ORMatch System (https://natmatch.com/ormatch/). The applicant must, prior to matriculation, have attained the Doctor of Optometry (O.D.) degree from a school or college of optometry accredited by the Accreditation Council on Optometric Education and must be eligible for licensure in Minnesota. All applicants will be evaluated without regard to sex, race, color, creed, age, religion or non-disqualifying physical disabilities.
The program coordinator, Dr. Mark Buboltz is the primary contact and will email candidates.
Residency interview dates are to be determined and posted on the ORMatch website. For questions about our residency program, please contact Alyse Page, Fellowship Coordinator, at [email protected].
1997-1998
Chad Christenson, OD
1997-1998
Jason Jedlicka, OD
1998-1999
Diane Houtman, OD
1999-2000
Scott G. Hauswirth, OD
2000-2001
Mary Jo Femrite, OD
2001-2002
Tina McCarty, OD
2002-2003
Brian Snyder, OD
2003-2004
Tanya (Sadler) Erntson, OD
2004-2005
Ahmad M. Fahmy, OD *
2005-2006
Benjamin J. Fogal, OD *
2006-2007
Sandy Vang, OD
2007-2008
Mona M. Fahmy, OD *
2008-2009
Noumia Cloutier-Gill, OD *
2009-2010
Jacob Kozisek, OD
2010-2011
Jaclyn Morin, OD
2011-2012
Tommy Lee Elton, OD
2012-2013
Katherine Montealegre, OD
2013-2014
Mitch J. Ibach, OD
2014-2015
Mark R. Buboltz, OD *
2015-2016
Kasie Mix, OD
2016-2017
Alicia Alvarado, OD
2017-2018
Michael D. Scheidt, OD
2018-2019
Emmalee A. Toldo, OD
2019-2020
Shelby K. Anderson, OD
2020-2021
Julia A. Osowski, OD
2021-2022
Lorin C. Larson, OD *
Samantha W. Lee, OD
* MEC Residents currently practicing with Minnesota Eye.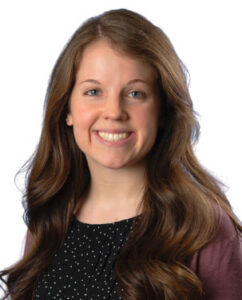 2022-2023 Optometric Resident
Nicole Bergman, O.D.
[email protected]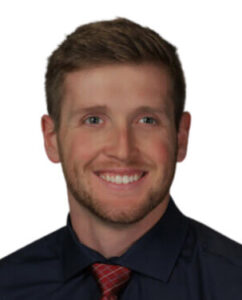 2022-2023 Optometric Resident
Jacob Jenness, O.D.
[email protected]
Hear what Past Residents are saying
"Minnesota Eye Consultants' residency program for optometry gave me unparalleled experience in anterior segment, glaucoma, and surgical co-management. I was able to work alongside top ophthalmologists and optometrists, who are great teachers and were willing to have me see their patients. I also gained confidence in seeing complex medical patients independently. There is a great relationship between the optometry residents and the other ophthalmology fellows. The MD fellows are very supportive and were willing to answer any question or consult with me on a patient."

Samantha (Lee) Claxton, OD (2021-2022 Resident)
"The MEC residency was a great first step out of school. The call coverage provides a variety of patients to help build confidence with handling acute care and post operative concerns. There is time set aside with MDs to see patients who are referred to the experts due to advanced disease; the MDs are very gracious about explaining their thought process in clinic and in surgery. Dr. Buboltz is a great residency director who is always available to answer questions. I learned so much from the MEC doctors and patients and am grateful for the opportunity to grow and become a better provider!"

Shelby Anderson, OD (2019-2020 Resident)

"I enjoyed spending time in mentored clinic with the surgeons to understand their approach to patient care, from disease management to post op complications. It was incredibly valuable to gain understanding of what the patient experiences before, during and after any surgical procedure so we can better understand the process."

Katherine Montealegre, OD (2012-2013 OD Resident)
"Through the residency, I gained an incredible amount of experience in a very short period of time. It's not an exaggeration to say that a week in the MEC residency will have more disease exposure than a typical year in a primary care clinic. What stood out to me about MEC compared to peer residencies was the amount of autonomy that was granted very quickly. You can manage as much as you're comfortable with and know that you always have easy access to backup and second opinions. It's a fantastic way to grow as a provider."

Michael Scheidt, OD (2017-2018 OD Resident)
"For an OD student who wants to be in the trenches with a lot of pathologies during their residency year, as well as someone who has future goals of a collaborative care practice, the MEC residency is top-notch. The relationships and connections you gain are not only helpful for lifelong learning – but are tremendously valuable for finding the right fit for your career."

Mitch Ibach, OD (2013-2014 OD Resident)


"I would absolutely recommend a fellowship or residency with Minnesota Eye Consultants. It completely changed the trajectory of my career, elevated my clinical expertise, and gave me direct exposure to high level tertiary care in a collegial and collaborative environment."

Scott Hauswirth, OD (1999-2000 OD Resident)

"The Minnesota Eye Consultants residency program offers significant opportunity for independent practice and patient management, while also providing shadowing opportunities and ready availability of nearby expertise. The program fosters co-management relationships between optometrists and ophthalmologists and really highlights the benefits of how the professions work best together. This program uniquely offers experience with surgical and emergency eyecare at large volumes. Completing a residency with Minnesota Eye Consultants enhanced my practical knowledge and gave me experience that would have otherwise taken years to obtain."

Emmalee Toldo, OD (2018-2019 OD Resident)
Key Contact and Faculty Listing