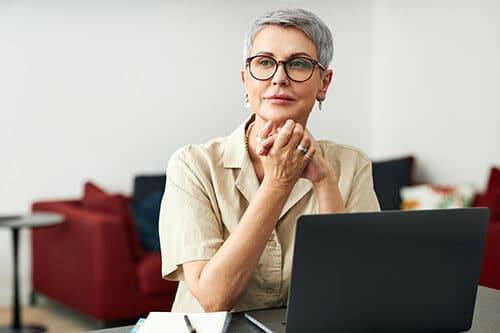 Our free online cataract self-test is a short questionnaire that focuses on lifestyle factors to help you assess your visual goals and better understand if you'd benefit from custom advanced cataract surgery.
Patients are often surprised to discover they have options regarding how their vision is corrected during the cataract surgery.
We offer an assortment of vision correction options to get you to your visual goal following cataract surgery including specialty intraocular lenses, surgical techniques, and post-cataract surgery refractive procedures.
The purpose of this online evaluation is to assess whether you are experiencing symptoms typical of cataracts, and if you are a good candidate for specialty lenses or a premium vision package.
Choosing a premium vision package can greatly increase the quality of your vision with less dependence on glasses following cataract surgery. You can learn more about your lens options and premium vision packages on our intraocular lens options page.