Here Are 3 Ways You Can Help Your Community Through Strides 4 Sight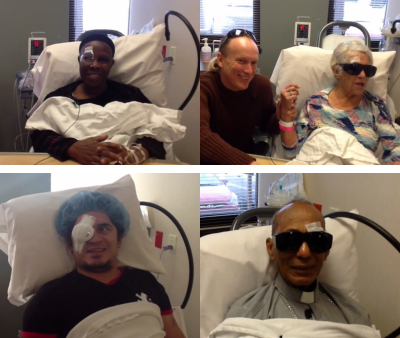 Thirteen years ago, Operation Eyesight (formally Mission Cataract) was created as a way for the surgeons and staff at Minnesota Eye Consultants to give back to the community. Through this program, patients who are unable to afford eye surgery have the opportunity to receive the medical care they need and deserve.
While driving to work one morning, Dr. Elizabeth Davis (Founder of S4S and Partner and Surgeon at Minnesota Eye Consultants, PA) was brainstorming various fundraising mechanisms, with the hopes of raising more money and reaching more patients through the Operation Eyesight program. When she arrived at the office, she sent an email to 18 staff members with an idea to start a 5K fundraiser, and all 18 people responded back, excited to be a part of the event.
With Strides 4 Sight less than two months away, here are 3 ways YOU can help make a difference in your community!
1. Register
Lake Como is the perfect place to spend a beautiful fall morning with family, friends and community members. The volunteers and many registrants participate because they are passionate about the Operation Eyesight program and have seen first hand the impact the Strides 4 Sight funds have on patient's lives. Join us for another year of cheer squads, great music, and the opportunity to be a part of something special. Whether you want to run, walk or skip the 5K, we assure you the family friendly environment will not disappoint.
2. Donate
There are a number of ways to donate and contribute to the Operation Eyesight charity, whether you're able to attend the race or not. If you're interested in donating a monetary amount, you can do so by clicking here. Please know that no amount is too small!
We will also be holding an online Silent Auction before, during and shortly after the race. 100% of the proceeds will benefit the Operation Eyesight program. If you'd like to donate a Silent Auction item, please click here.
3. Sponsor
Show your support of Operation Eyesight by becoming a Strides 4 Sight Sponsor. Several sponsorship levels are available to allow for the financial commitment that's right for you! To learn more about sponsorship, click here.
A huge heartfelt Thank You from the Strides 4 Sight committee, the physicians and staff of Minnesota Eye Consultants and the Minnesota Eye Foundation, and from all future patients who will benefit from your generous donations and gifts.
For more information on Strides 4 Sight and the Operation Eyesight charity, visit www.mneyefoundation.com/s4s.