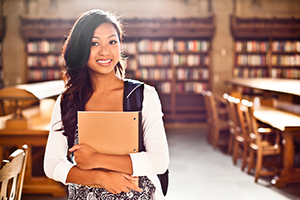 LASIK surgery can be life changing, but in what ways will life after LASIK be different? This all depends on the person, of course, but there are some things you should definitely expect to experience after LASIK surgery.
Here at Minnesota Eye Consultants, it is our job to make sure LASIK patients come in with a realistic expectation of what life after LASIK will be like. While we cannot say for sure how LASIK will affect each person, we have a pretty good idea of what your experience will be like.
A Short Recovery 
Recovery time after LASIK surgery is notoriously short and fairly easy. For some, improvements are almost immediate! Over the course of the next few weeks, you will experience mild symptoms such as dry eyes and fluctuating vision. You will be required to use special drops after surgery to promote healing and stave off infection. You will only need to use these for a few days. You will also be given lubricating eye drops to keep your eyes comfortable during the healing process.
Because your eye does not require stitches after LASIK surgery, the cornea will heal on it's own. While it is healing, however, you will want to take extra care not to disturb the corneal flap from its position. This mean no rubbing your eyes (don't do it!) It also means you will want to keep your eyes from getting wet, and avoiding strenuous activity for a little while.
Most patients go back to their daily activities the very next day! The day after surgery, you will attend a follow-up appointment, and you will have a few more over the next year. Overall, LASIK surgery is one of the easiest surgeries to recover from.
A Confidence Boost 
Alright, so this may not be true for everyone. But we find it to be the case more often than not. For many people, glasses and contact lenses are a source of contention. Maybe you hate the way you look with glasses on. Maybe you hate getting something under your contact lens during an important meeting. No matter the reasoning, people tend to feel more confident in themselves after LASIK surgery.
Increased Convenience
If you've ever been frustrated trying to match your glasses to your outfit, or coming home from a night out only to need to clean and care for your contact lenses, LASIK may be right for you.
LASIK cannot guarantee you will never need glasses or contact lenses again. This all depends on the state of your vision before your surgery. However, you will be less dependent on them. This allows you to live a little more carefree.
LASIK surgery is not for everyone, but it may be for you. Contact Minnesota Eye Consultants today to schedule your Minneapolis LASIK consultation today! You will never know if you are a candidate until you make that appointment. Our expert Minneapolis LASIK surgeons are happy to guide you through the process and make sure you know what to expect. Call one of our many locations in Minneapolis, Blaine, Woodbury and more.
---