Meet our 2017-2018 Fellows

It's that time of year again! July always brings a bittersweet transition for us as we say farewell to the fellow physicians we've had with us for the past year, and greet the incoming fellows. We've had a memorable year with Dr. Kevin Tozer and Dr. Alicia Alvarado and will be sad to see them leave, but of course are excited about what their futures hold! Dr. Tozer will be joining his father's practice, Tozer Eye Care, in Scottsdale, AZ and Dr. Alvarado will be practicing at LasikPlus in Oakdale, MN. Thank you Dr. Tozer and Dr. Alvarado for your wonderful contributions to MEC!
We'd like to wish a warm welcome to Dr. Walter Parker and Dr. Michael Scheidt as our 2017-2018 fellow physicians!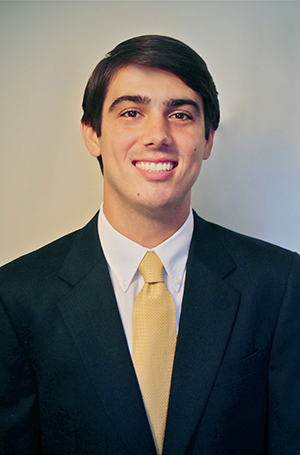 Dr. Walter T. Parker will be this year's Ophthalmic Fellow, focusing his fellowship training on cornea, cataract and refractive surgery.
Originally from Montgomery, AL, Dr. Parker received his undergraduate degree in biomedical sciences at Auburn University in Auburn, AL. He went on to receive his medical degree at the University of Alabama School of Medicine, then completed an internship at the Baptist Health System in Birmingham, AL. His residency was completed at Baylor College of Medicine/Cullen Eye Institute in Houston, TX, where he became the Chief Resident his final year.
Throughout his education, he has been involved in several research and education projects, and has received numerous honors and awards.
For more information about Dr. Parker, click here.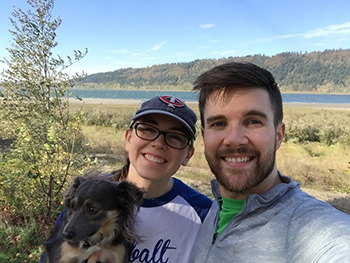 (Pictured: Dr. Scheidt, his wife Madeline, and his dog Mick)

Dr. Michael D. Scheidt will be this year's Optometric Fellow, specializing in primary eye care, Ocular Disease, specialty contact lenses and surgical co-management.
Dr. Scheidt received his undergraduate degree from Concordia College in Moorhead, MN and his Master of Public Health degree from the University of Minnesota. Following his education in Minnesota, he pursued his Doctorate of Optometry at Pacific University College of Optometry in Forest Grove, OR. Dr. Scheidt completed externships at Jonathan M. Wainwright Memorial Veterans Health Administration in Washington, the Naval Medical Center in California, and the St. Croix Vision Center and White Earth Indian Health Service in Minnesota.
For more information about Dr. Scheidt, click here.