Serving Patients, All Around the Globe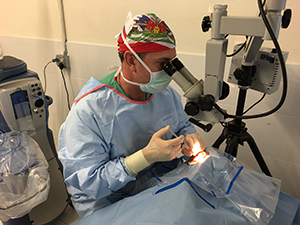 Shown: Dr. Riedel performing surgery in Haiti.
A few Minnesota Eye Consultants team members recently visited Haiti to provide eye care services to those less fortunate. Dr. Patrick J. Riedel, Julie Andersen (Surgical Technician) and Cynthia Riedel (Ophthalmic Technician) spent a week performing Cataract and Glaucoma procedures on patients in the community who so desperately needed vision care services. In 5 days, an astonishing 173 surgeries were performed by the volunteer medical team.
We are beyond proud to have a group from MEC taking part in such a life-changing mission trip every year. Here are some photos from their trip!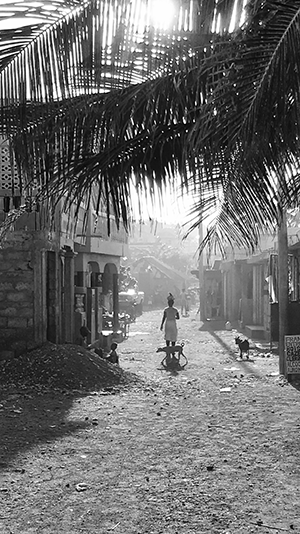 The community in Haiti.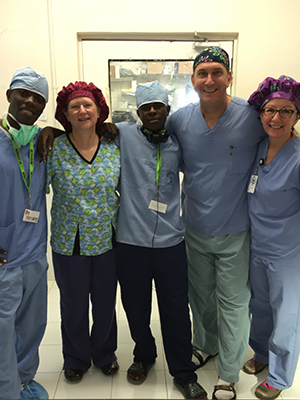 A photo of the Medical Team: Julie (MEC Surgical Technician) is 2nd from the left, Dr. Riedel and Cynthia (MEC Technologist) are shown on the right.

Cynthia, a MEC Ophthalmic Technologist, visiting with patients post-surgery.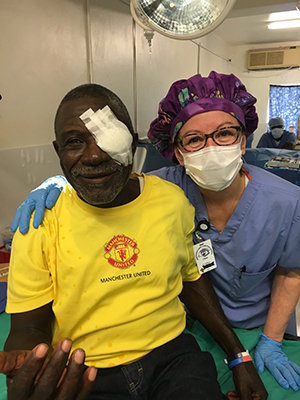 Cynthia helping a surgical patient.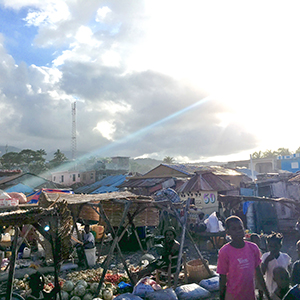 Folks in the community.

The group's transportation!