Strides 4 Sight 2015
Thank you to everyone who came out to support Strides 4 Sight on September 20th! The turnout was incredible, with 383 registrants (adults and kids), ranging from 1 to 80 years of age. There was a great sense of camaraderie and community amongst the participants and we hope you all had as much fun as we did!
Congratulations to the following individuals for placing in the 2015 Strides 4 Sight 5K!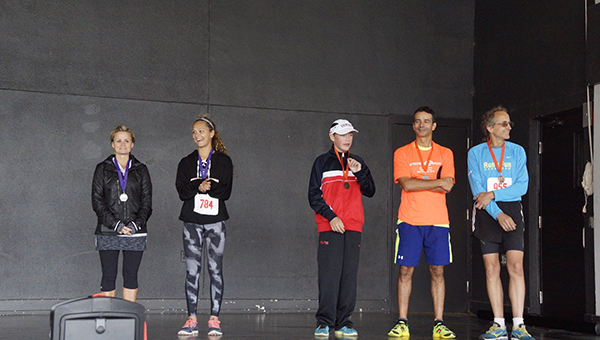 Women's Standings:
1st Place: Angela Everson (not pictured)
2nd Place: Mandi Baas
3rd Place: Annabelle Martineau
Men's Standings:
1st Place: Lars Dewall
2nd Place: Dr. Omar Awad
3rd Place: Kirt Goetzke
For a list of all timed results, click here.
After sponsorships, donations and registration fees, we raised approximately $90,000, which will greatly impact the Operation Eyesight program, and help provide a significant amount of patients with the eye care procedures they need and deserve. We would like to thank you from the bottom of our hearts for the overwhelming support we received for this year's event. You all played an important role in making this day a success, and helping us to change lives, one eye at a time!
To see the video from this year's race, click here.
For photos from the 2015 Strides 4 Sight, check out our Facebook Page.
Reminder – Please complete the speedy post-race survey that was sent via email. It's only 4 questions long, and your answers will help us to make next year's race even better!