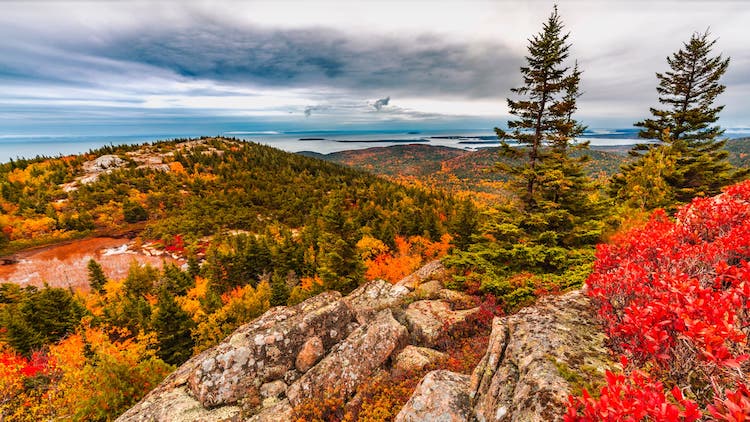 If you haven't seen autumn's masterpiece of colorful trees and vibrant leaves this year, there's still time! The fall season could be over in the blink of an eye; it's time to celebrate beautiful fall vision with some of the top places to visit in Minnesota.
North Shore – Moose Mountain
Exploring Moose Mountain on the North Shore of Lake Superior is an incredible way to take in the beautiful fall foliage.
The hiking trails reveal a magical view of the glistening lake as it reflects the vibrance of autumn. This spot may be more captivating than a pumpkin spice latte in October.
Red Wing – Frontenac State Park
Frontenac State Park is quite majestic at this time of year. Fresh morning breeze drifts across and ruffles the radiant leaves and trees that decorate the park. The sound of birds chirping at sunrise is a ravishing way to start the day.
Birdwatching, hiking, camping, or hanging out by Lake Pepin are some of the ways to soak in autumn's artwork at Frontenac State Park.
Lake of the Woods – Pine Island State Forest
The breathtaking sights at the Pine Island State Forest steal focus from the sound of crunching leaves with each step through the rich foliage. You can also experience more spectacular views while kayaking along the lake. Other recreational activities include boating, hiking, fishing, and picnicking.
Of course, there are several more spots in Minnesota where you can capture beautiful fall foliage. Check out this article by Minnesota Monthly for more great destinations to enjoy your vision this fall.
---