Welcome Dr. Clara Choo!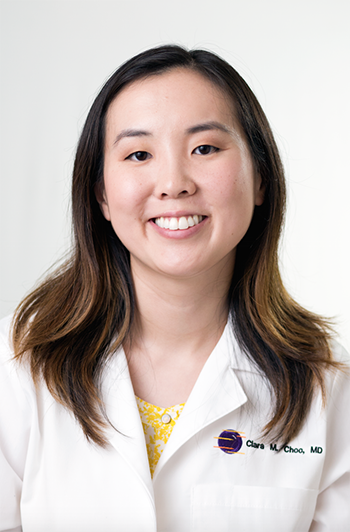 Please help us welcome Dr. Clara Choo to Minnesota Eye Consultants! Dr. Choo specializes in glaucoma and cataracts and will be primarily based out of our new Woodbury location.
Dr. Choo is coming to us from the Mayo Clinic in Rochester, MN, where she has recently completed a glaucoma fellowship. Prior to that, she completed her ophthalmology residency at the University of Arizona in Tucson, AZ. Dr. Choo attended Northwestern University, Feinberg School of Medicine in Chicago after an undergraduate career at the University of Pennsylvania.
She has won many awards and accolades throughout the course of her medical education, and authored numerous abstracts/publications.
In her free time, Dr. Choo enjoys running, hiking, yoga and travel.
Welcome to the MN Eye Consultants family, Dr. Choo! We are truly privileged to have another top-notch glaucoma surgeon available to our patients.