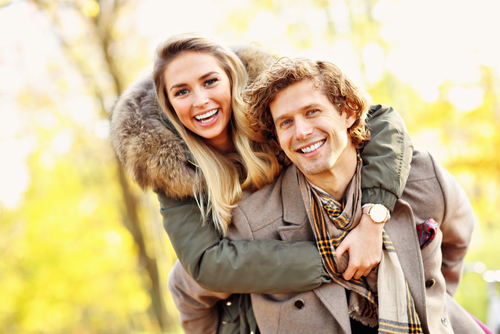 Thinking about LASIK? You're likely considering price, recovery, and other factors. But before you get in too deep, don't forget about things you can look forward to after LASIK!
It's a good thing to be proactive about your health and educate yourself about LASIK, but let's focus on the fun! Read on for just some of the things you can look forward to after LASIK! And if you're still wondering where to get LASIK, Minnesota Eye Consultants proudly serves the greater Minneapolis areas.
Things You Can Do After LASIK
1. Play peekaboo with your niece without having to worry! Don't think about how many times she's reached up, yanked them off your face, and broke them.
2. Never worry about sweat on the bridge of your nose causing your glasses to start sliding too far down. Whether you're working out or trying to shield your eyes on a sunny day, it's annoying!
3. Buy (and actually be able to wear!) all the gas station sunglasses your heart desires! Prescription sunglasses are a bore after a while. Who really wants to wear the same pair of sunglasses all season? Not you!
4. Walk in the rain without grumbling about your glasses getting wet. They don't come with windshield wipers, so how are you supposed to see in the rain? It won't matter after LASIK.
5. Take a nice sip of hot tea without losing the ability to see until your lenses have stopped fogging up.
6. Sit down anytime, anywhere, without having to worry about sitting on your glasses. No more tell-tale "crunch!" noises to worry about!
7. Watch the latest movie from the back row in the theater.
8. Ditch the extra contacts and contact solution in your carry-on when traveling. Say hello to spontaneity!
9. Cannonball into the pool at the gym without having to worry about where to put your glasses first.
10. Look forward to pushing your ghost glasses up your nose before remembering you had LASIK. Years later, you may still do this.
11. Finally being able to look through a pair of binoculars.
12. Coordinate your outfit around your new shoes.
13. No longer worry if your outfit works with your glasses.
14. Use the time you used to take at the optometrist to treat a friend to coffee and a bagel.
15. Wake up in the morning and finally be able to see the numbers on your alarm clock.
16. Not fall asleep with your contacts in anymore only to wake up thinking you were somehow cured. Then you realize that your eyes are irritated because you fell asleep in your contacts.
17. Take a nap when riding shotgun on a road trip without worrying about gunky dried out contacts when you wake up.
18. Clearly see your child's face on stage during the elementary school play.
19. Play with your dog without having to clean the drool off your lenses anymore.
20. Not get handprints all over your lenses the next time you're "It" while playing hide and seek with your nephews.
There are hundreds of tiny ways LASIK can change your life! Want to find out if you're a good LASIK candidate? Schedule your LASIK consultation at Minnesota Eye Consultants in the Woodbury area today!
---