If you live in Bloomington, then you already know how great our city is! We've got culture, farmers markets, a great brewery scene, and a booming downtown.
Summer is right around the corner and the perfect time to consider LASIK! Keep reading for 7 reasons you should get LASIK in Bloomington this summer!
1. Enjoy Bush Lake Beach without contacts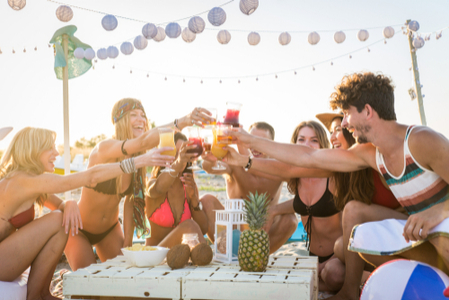 Summer is all about enjoying the warm weather, great outdoors, and of course, the beach! But contacts and the beautiful Bush Lake Beach don't exactly mix.
Sand, sun, and pain? It's possible that while you're frolicking in the sand, you could get some sand in your eyes. If you're wearing contacts, this is a recipe for disaster!
You could end up irritating your eye and losing your contact. Or your eyes could get too dry and cut your day of fun in the sun short.
With LASIK, you don't have to worry about this anymore. No more contacts or glasses…it sounds almost too good to be true, right? It doesn't have to be if you're a candidate for LASIK!
2. Pull a few late nights without worrying about breaking your glasses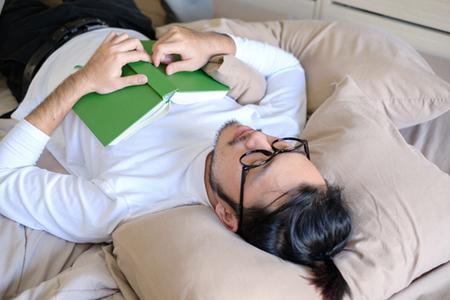 Whether you're a few credits short or trying to get ahead, summer school is often a necessary evil. Summer is all about taking advantage of every fleeting moment, which means you may pull a few late nights.
If you wear glasses, this can be dangerous! Glasses aren't meant to be slept in, and can easily break. So if you accidentally fall asleep with them on, it could mean they get damaged. Repairing your lenses or frames isn't cheap!
Summer is a great time to get LASIK because it leaves you prepared for the fall semester. With a quick recovery and instant results, why wouldn't you want visual freedom?
3. Go rock climbing at Vertical Endeavors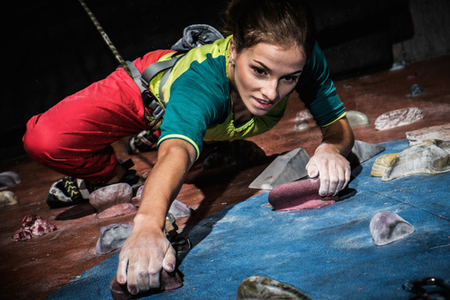 The midwest isn't exactly known for tall mountains or great places to go rock climbing. That's why Vertical Endeavors in Bloomington is awesome!
But do you really want to deal with indoor rock climbing while wearing glasses? It's not a fun time when all you're thinking about is how to keep your glasses from sliding off your face and dropping!
If you consider yourself active, you owe it to yourself to find out more about LASIK. No more running and hoping your dry eye doesn't slow you down. No more expensive prescription sunglasses or goggles for your hobbies! Doesn't it sound amazing?
4. Buy your new favorite sunglasses at the Mall of America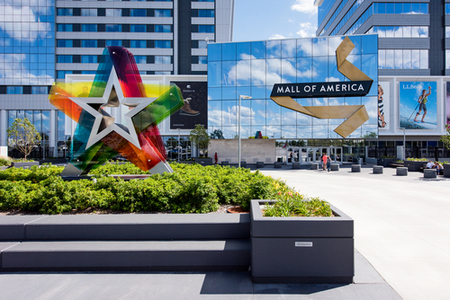 Okay, we know there's a ton to do at the Mall of America besides shopping. You can visit the theme park and roller coasters and even a hotel!
But yes, the Mall of America also has some great shopping. Summer is a time for cute sunglasses. What's not cute is being stuck with the same prescription sunglasses every day.
How many times a day do you have to switch between your glasses and prescription sunglasses? When it's sunny and you're driving, you could switch between them at least five times in one trip!
Or you decide to wear your contacts but you forget your normal sunglasses. Now you're stuck with the prescription sunglasses that you can't see out of.
It's frustrating, right?
It's easier (and more fun) to have LASIK and then the world is your oyster. Well, when it comes to sunglasses anyway!
Whether you're eyeing the new Kate Spade cat eye sunglasses or some gold aviator Ray Bans, you can wear them all. Getting LASIK in Bloomington is life changing in so many ways!
5. Watch TV in bed while binge-watching your favorite shows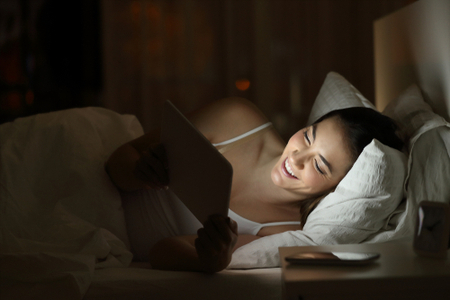 Okay, no matter how busy you may be, your summer is going to include some down time as well.
How many times have you stayed up too late watching your favorite show and fallen asleep in contacts? Probably more times than you'd like to admit!
When you wake up the next morning, it's like your eyes have been glued shut. Then you look in the mirror and they're irritated, red, and itchy.
You could have avoided this uncomfortable scenario by having LASIK instead. LASIK has a quick recovery period, meaning you'll be back to your normal routine in no time!
And yes, LASIK means you can finally watch TV in bed without worrying about your eyes. Fall asleep with the lights on and the TV going, you rebel. Your eyes will be totally safe!
6. Float down the lazy river at Great Wolf Lodge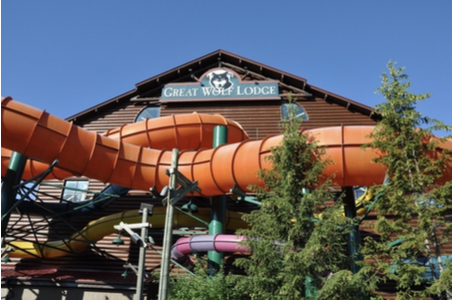 Want to get away? We're pretty partial to a weekend at Great Wolf Lodge. More specifically, we love the lazy river! Now, we all know that lazy rivers and glasses or contacts aren't great together.
The chlorine in the water isn't safe for contact lens wearers, or those wearing glasses. Even if you're super careful, you'll get at least a little bit of water in your eyes.
Chlorine may cause your eyes to burn or get itchy. Avoid this and get LASIK before your next Great Wolf Lodge outing!
Anyone who wears contacts or glasses knows that chlorine in the summer is the worst. And after LASIK, you can wear all the fun sunglasses you want! We'd say that's living the life!
7. Summer bonfires are more fun without glasses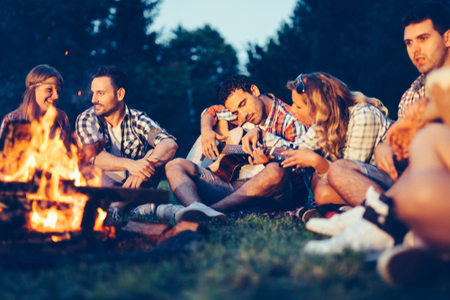 Summer in Bloomington means it's the best time for bonfires! Weenies on the fire and marshmallows on sticks make for the best memories.
But if you suffer from dry or sensitive eyes, your glasses or contacts aren't helping you. Contact lens wearers are most familiar with that stinging sensation in your eyes.
If you're prepared, you'll know to have a spare pair of contacts on you. But summer is all about spontaneity and living in the moment!
Always needing to have spare contacts, glasses, solution or other accessories is annoying. When you're encumbered by these things, it can be harder to enjoy moments as they happen. This is why LASIK makes a difference.
Want to make this summer in Bloomington your best one yet? You owe it to yourself to contact Minnesota Eye Consultants in Bloomington, MN! We'll help you set up a LASIK consultation with one of our expert surgeons so you can get back to your summer!
---