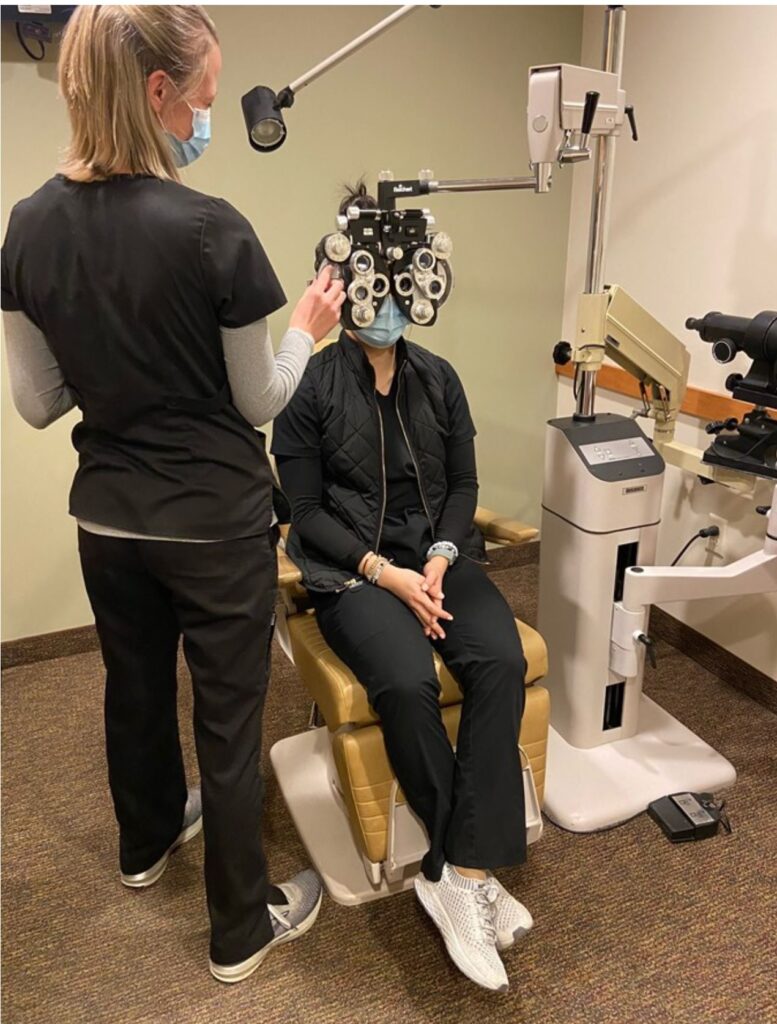 This month, we're shining a spotlight on Ophthalmic Technicians and the career opportunities available at Minnesota Eye Consultants.
The rewarding Ophthalmic Technician career path at Minnesota Eye offers advancement opportunities, on-the-job training, free courses for Continuing Education credits, and a healthy work-life balance. Did we mention there's a $500 sign-on bonus, just for being hired?!
So why join the team at Minnesota Eye Consultants? We're glad you asked.
As a sub-specialty ophthalmic practice, we have a variety of specialized equipment at our fingertips, giving team members the opportunity to further advance their technical skills and knowledge in the eye care field. Covering all service lines, from Glaucoma to Cataract to Dry Eye and beyond, we understand the value of having this equipment readily available to our patients.
Our surgeons are world-renowned and receive referrals from practices all over the US. We are delighted to see patients across the spectrum – from general eye care needs to complex diagnoses. Imagine learning from the best of the best!
Did you know…our practice not only trains team members but other doctors across the country? We value patient care above all else and are happy to share our best practices with other healthcare providers.
We promote and encourage growth at Minnesota Eye. Team members can work to advance from COA to COT, COMT and even OSA and will be supported on this journey.
We appreciate and value a healthy work-home balance, offering regular business hours as part of this position.
Join our team of dedicated experts, focused on delivering the highest quality medical care to patients day-in and day-out. We look forward to welcoming you to the team!
To learn more or to apply please click here.
---