Cataract Surgery offers patients a unique opportunity to choose a new visual goal following their procedure. Since the Cataract and natural lens will need to be removed during Cataract Surgery, a plastic Intraocular Lens will be inserted in its place. There are an abundance of lens options available to patients, and making the right choice can be quite confusing.
Here's a quick breakdown of the common lenses we use at Minnesota Eye Consultants, and how each one could change your visual outcome.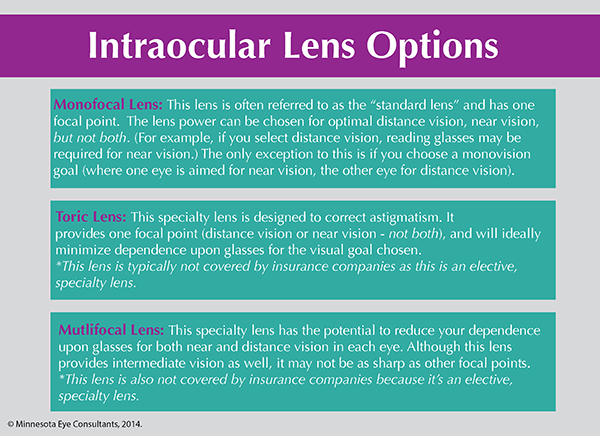 Speak with your physician about your lens options and what may be the best choice for you. Everyone has different lifestyle goals, so this is a very personal and unique decision.
---