At Minnesota Eye Consultants, we're grateful to have a robust team of Ophthalmic Plastic & Reconstructive Surgeons. Specializing in everything from medical procedures to improve your vision, to cosmetic treatments that boost your confidence, you'll find our team of experts are the best-of-the-best.
Drs. William Lipham, Jill Melicher and Krista Stewart have each completed a two-year fellowship training beyond their medical degrees and ophthalmology residency through the American Society of Ophthalmic Plastic and Reconstructive Surgery (ASOPRS). What does this mean, exactly? Our surgeons have unique expertise within the already specialized field of plastic surgery – the face. Our Oculoplastic surgeons only perform facial procedures, so as you can imagine, they are incredibly knowledgeable and proficient in their practice. They take pride in educating patients on the various options available to them and take the time to truly understand the goals and the outcomes desired by the patient.
What kind of procedures does an Oculoplastic Surgeon perform?
We're glad you asked! Below you'll find brief descriptions (and videos!) of just a few of the common procedures and treatments offered by our Ophthalmic Surgeons. For a more inclusive list, please visit the oculoplastic services section of our website.
Upper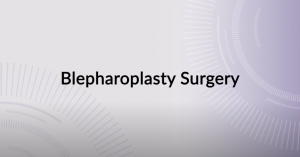 & Lower Lid Blepharoplasty (Eyelid Surgery). The goal of this procedure is to give the eyes a more youthful appearance by removing excess skin, fat and muscle from the lids. For many patients, this is also considered a medical procedure as the upper eyelids may fall into the field of vision, causing obstructed sight.
Brow Lift. Brow Lifts are often performed in addition to an upper
eyelid blepharoplasty, but may also be an alternative treatment for a drooping lid. When simply removing extra skin isn't the best option, elevating the eyebrow can remove wrinkles and produce the desired outcome.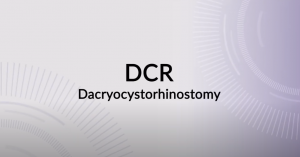 DCR (Tear Duct Obstruction). This medically necessary procedure creates a new tear drainage system when a tear duct becomes obstructed. A blocked tear duct can cause fluid buildup, resulting in a swollen and even infected tear duct sac.
C
osmetic Injections & Dermal Fillers. Offering a variety of treatment options, our surgeons can address those nagging facial wrinkles and crow lines to help you look and feel your best.
To schedule a consultation with one of our Oculoplastic Specialists, call us at (952) 888-5800.
---