In February 2020, our team – Drs. Lindstrom, Hansen, and Maki – flew to Honduras for a mission outreach trip. The trip was divided into two parts, with the first half of the week spent doing surgery in San Pedro Sula and the last half of the week lecturing at a continuing education program and celebrating the grand opening of a new eye clinic in Santa Rosa.
Our physicians spent Monday, Tuesday, and Wednesday performing surgery at the Lions Eye Club in San Pedro Sula, where they completed vision-restoring cataract surgeries and cornea transplants, as well as several vision-saving glaucoma surgeries. At the end of three days, a total of 78 surgeries were performed. They spent a lot of time teaching the local ophthalmologists and local trainees how to do cataract surgery with techniques used in the United States. When we asked Dr. Hansen for a highlight moment, he replied, "It is always exciting the day after surgery when we remove the patch and watch the joy and surprise on patients' faces."
On Thursday the team traveled to Santa Rosa, Honduras for a Simposio Oftalmologico, which was a continuing education program for many ophthalmologists in Central America. It was also the grand opening of a new eye clinic designed and constructed by the Robles Family. This clinic will serve many patients in Honduras.
We appreciate the support of many donors who make this life-changing work possible and also the support from The Minnesota Eye Foundation.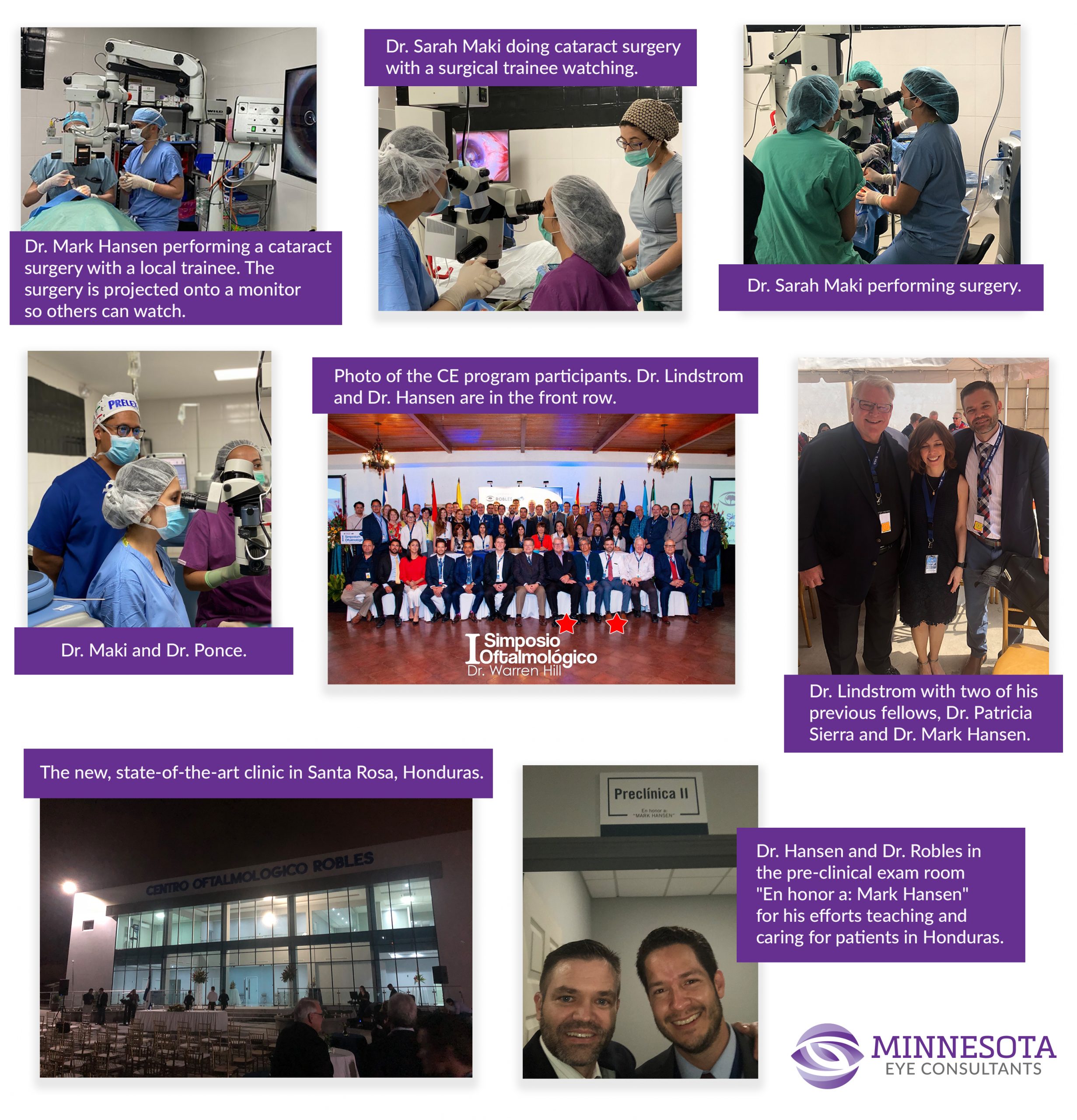 ---