Looking For LASIK Financing Options?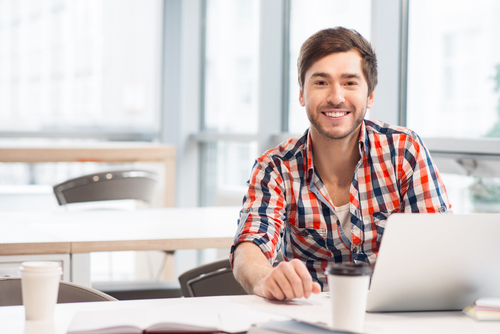 The thought of paying for LASIK eye surgery may seem overwhelming at first. Insurance isn't going to cover LASIK because LASIK surgery is an elective procedure.
If you're like most people, you can't pay for the full cost of LASIK up front. Does this mean you are out of options?
Of course not!
Read on to learn about financing options to make your dream of LASIK a reality you can afford!
Talk To Your LASIK Surgeon
Your first step, after a LASIK consultation, is to ask what financing options are offered. Most LASIK practices offer financing plans to their patients. Most patients need some form of financing when it comes to getting LASIK.
If you do decide to finance your LASIK through the LASIK practice, the interest rate may be higher. It's important to come up with a reasonable monthly payment you can afford and pay back quickly.
If you get sticker shock, consider what you're already paying for glasses and contacts. In the end, LASIK ends up paying for itself! You'll no longer have to pay for glasses, contacts, or contact lens solution. That adds up!
Personal Loan
Another option for you to explore with LASIK cost financing is a personal loan. A good place to start is by searching online. You should look for an offer that is designed to cover medical procedures.
You should also check with your LASIK practice to find out if they offer personal loans. When it comes to financing, it never hurts to have several options!
Charge It
If you're comfortable with it and have good credit, you can open a new credit card. Don't open just any credit card though! You should apply for a credit card with zero percent intro APR.
This option is a good idea only if you know you can pay off the procedure before the introductory period ends. If you cannot pay off the balance by that point, you'll end up having to pay penalty charges. This is not smart if you're trying to save money!
Tax Refund
Planned properly, your tax refund could cover part of the cost of LASIK. It's unlikely your refund will cover the full cost, but every little bit helps with a large amount to pay for!
Flexible Spending Account (FSA)
Not every employer offers a Flexible Spending Account (FSA) but it's worth checking. If your employer gives you the option, you can save pre-tax dollars from your salary.
These can then be used for health care and medical procedures. Yes, even elective procedures like LASIK qualify! There is usually a limit to how much you can put aside, and it must get used in the same year.
Health Savings Account (HSA)
Depending on your health insurance, you may have a Health Savings Account (HSA). An HSA gives you the option to put tax-free money away for your LASIK procedure. This is typical if you have a high deductible health plan or an HDHP.
A Penny Saved…
If you're not comfortable with paying your procedure off over time, you could save up for it. On average, LASIK eye surgery usually costs no more than $5,000 to have both eyes taken care of.
If you want LASIK immediately, look into short-term jobs or consider other ways you can make money. Otherwise, draw up a plan to figure out how much money you can save from each paycheck to pay for LASIK.
Ready for a LASIK consultation and clear vision? Schedule your appointment at Minnesota Eye Consultants in Minneapolis!