History and Physicals at MN Eye Consultants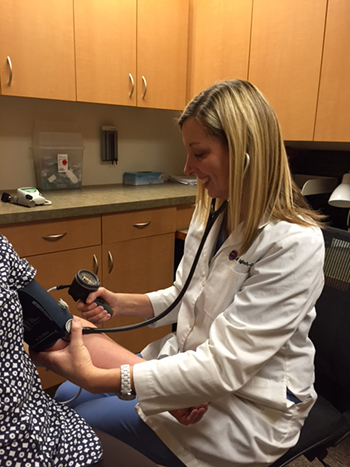 Did you know that we offer complete Pre-op History and Physical exams to our surgical patients? Here are three reasons why you should see one of our amazing Physician's Assistants (PAs) for this appointment.
1. With 3 PAs performing exams at 5 metro Minnesota Eye Consultants locations, you'll be sure to find a date and time that is convenient for your schedule.
2. Our PAs work closely with the surgeons at MN Eye to ensure all information needed is gathered during the exam. They are knowledgeable about each ophthalmologist's requirements and preferences, ensuring nothing gets missed during the appointment.
3. There's nothing worse than arriving on your surgery day to find out your Pre-op Physical paperwork hasn't arrived yet. By completing the exam at MN Eye, we will have all the records we need on file, eliminating the hassle and anxiety of trying to obtain records from an outside facility.
Pre-op History and Physical appointments are available at our Bloomington, Minneapolis, Blaine, Minnetonka and Falcon Heights locations. For more information on our PAs Jill Englund, Laura Gundale and Kristin Chuba, please visit www.mneye.com.