The Vision Project – Harley's Story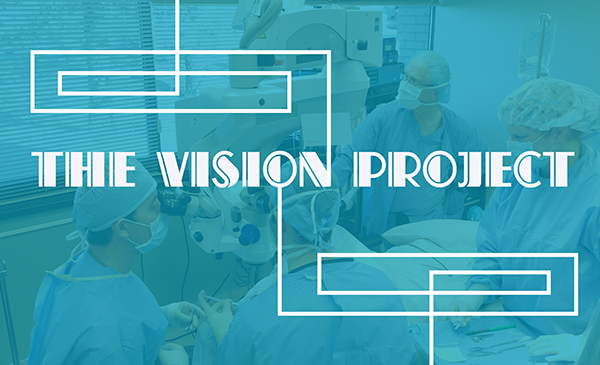 The Strides 4 Sight 5k helps to raise funds for folks enrolled in The Vision Project, a charity outreach that helps patients struggling financially obtain the eye procedures they need. Harley is just one of the many patients we've been able to help this year thanks to the money raised from Strides 4 Sight, and he was kind enough to share a bit of his story.
"I had corneal crosslinking done on both eyes because of keratoconus. Dr. Lindstrom did a stellar job with the first appointment when we needed to confirm the problem and every appointment afterwards he ensured that everything was handled and nothing fell between the cracks. The research technician that did the actual operation showed confidence and kindness, this helped to calm my nerves. The execution was amazing. Regarding my procedure, I had little to no pain. The doctor ensured that I was comfortable and relaxed. Nothing seemed out of place. My vision has apparently gotten better, which was not projected to happen.
I heard about The Vision Project from employees at Minnesota Eye Consultants and being part of this program has eased the stress of financials and it made me feel like I was taken care of. With something as important as eye operations, it is highly important that knowledgeable and skilled people are in charge. I never felt uncomfortable or uneasy during my time with MN Eye Consultants. They showed a caring nature as soon as I signed in the first day for my examination appointment all the way to the point when I walked out of the office for my 1 month follow-up after the procedure. This shows a highly professional organization that cares about their patients.
I would tell others that The Vision Project has a compounding effect. I am very grateful that I could be a part of it. Having a problem with your health is very stressful and worrying. Once you add on bills and payments, the stress only goes up. I could fully focus on recovery with zero worry about how I would be able to pay for the procedure."
– Harley R. (Vision Project Patient)