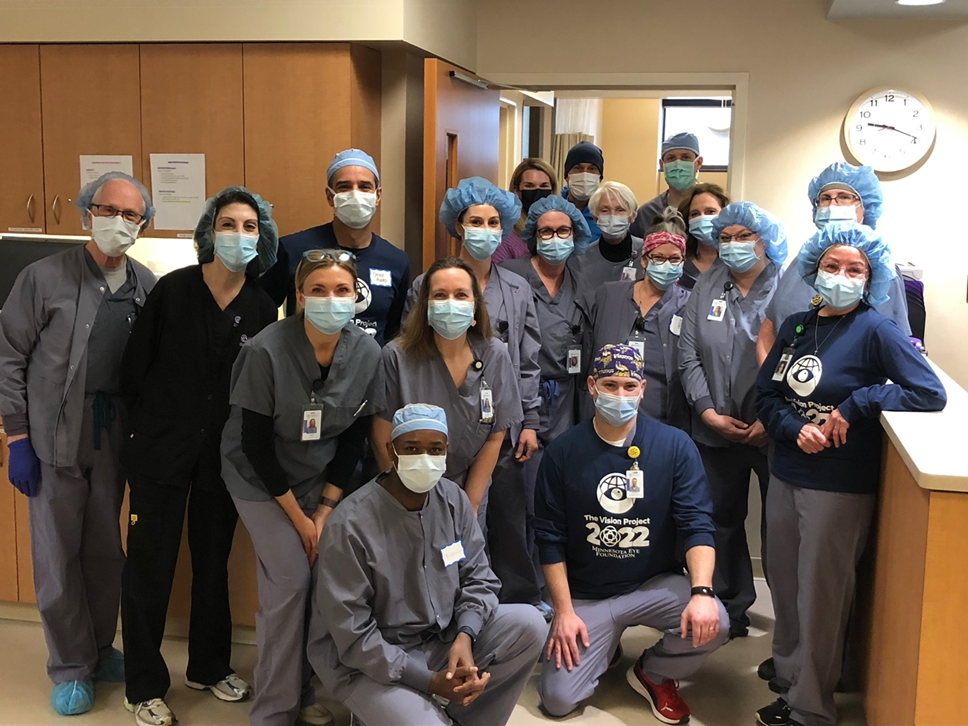 Minnesota Eye Consultants team members and providers recently wrapped up the second of two-volunteer weekends for the Minnesota Eye Foundation's charitable event, The Vision Project, at our office in Minnetonka.
The Vision Project is the Minnesota Eye Foundation's longstanding charitable program, where ophthalmologists perform no-cost eye surgery (ranging from cataract to glaucoma and even cornea procedures) benefiting Minnesotans unable to afford care. The program is a volunteer effort supported by a group of surgeons, nurses, and anesthetists from Minnesota Eye Consultants willing to donate their time and expertise to assist those less fortunate. The Foundation works to match eligible patients with volunteer surgeons and provides a financial stipend to subsidize the cost of supplies and equipment required for each procedure.
It was another wildly successful weekend of eye surgery and post-op visits, this time in Minnetonka. We had 11 Vision Project patients, 21 volunteers, 9 Minnesota Eye Consultants providers, 2 anesthetists, and 2 Spanish interpreters that made this event happen. Once again, the success is attributed 100% to our expert team of Minnesota Eye Consultant volunteers. This program could not happen without their support.
For more information on the Vision Project, visit the Minnesota Eye Foundation website here.
---