AcuFocus Press Release: KAMRA Inlay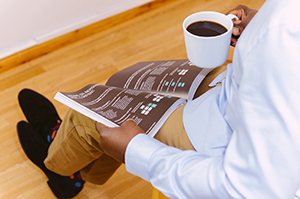 AcuFocus released a national press release in May regarding the KAMRA Corneal Inlay, a popular near vision-changing procedure for patients battling Presbyopia.
Presbyopia happens naturally with age and slowly starts to steal away near vision, leaving folks frustrated while trying to complete near tasks without the assistance of reading glasses. The KAMRA Corneal Inlay is performed at Minnesota Eye Consultants by our skilled corneal surgeons and helps to bring the near vision back with less dependence on reading glasses.
In the AcuFocus press release, they highlight Mike Thomas, a photographer who underwent the KAMRA procedure and was thrilled when the surgery brought his "sweet spot" back into focus. Read the full press release for more of Mike's story.
To listen to some of our MN Eye patients talk about their experience with the KAMRA inlay, click here.