Photos from Perspectives in Eye Care 2022!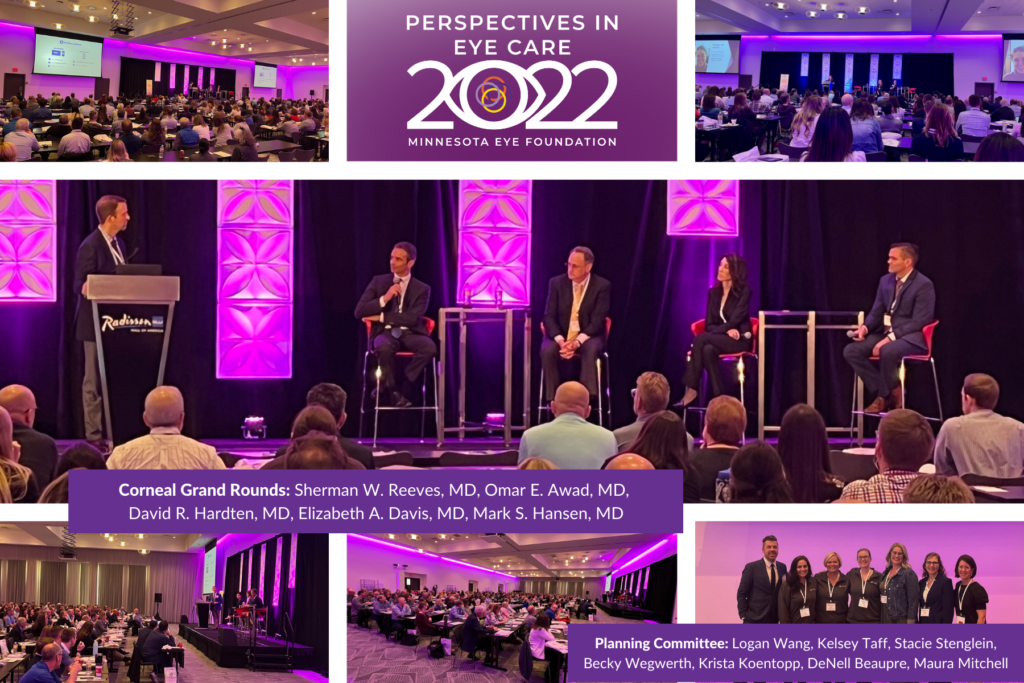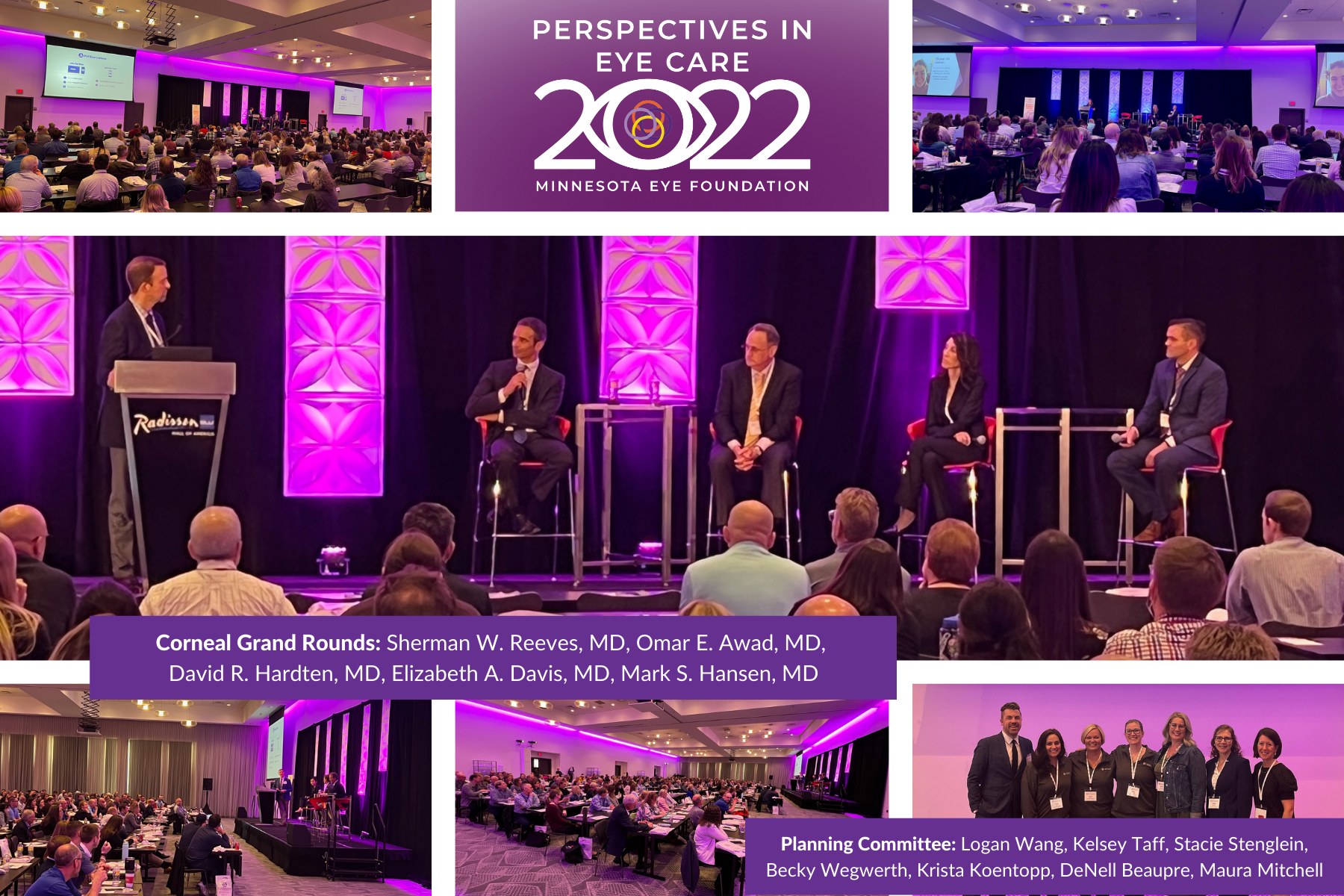 Hosted by the Minnesota Eye Foundation in partnership with the Minnesota Eye Consultants, the annual Perspectives in Eye Care event was held on Monday, May 23rd at the Radisson Blu – Mall of America.
This was the first time the program has been in-person since 2019, and it was a huge success. We had 324 Optometrists and 23 vendor sponsors attend the 8-hour program, which offers attendees 8 COPE continuing education credits. We are proud to have our surgeons and optometrists as the presenters and educators who helped make this day so memorable. Check out some pictures from the event!